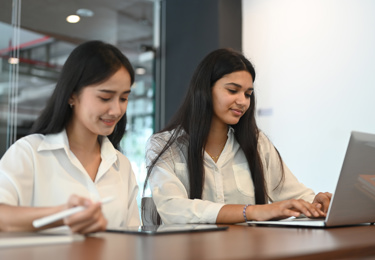 Employee Training
The Principles for Responsible Banking Academy is designed to support banks, small or large, across the globe. 
As well as building the capacity and capability of the 300 plus banks who have signed the Principles, which collectively represent nearly 50% of global banking assets, all banks can employ the training to build their capacity and capabilities, and address skills-gap issues.  
If you'd like to enrol a group of individuals, or would like to find out more, our team will be delighted to hear from you:
The world's foremost sustainable banking framework
The Principles for Responsible Banking were created in 2019, and have since become the leading framework for the global banking community. Each course in the PRB Academy is designed to teach every banker how to implement this framework in their day-to-day role, no matter what position they hold within the bank or their prior understanding of the Principles.